Home ownership made easy with Rural Bank of Silay City, Nook partnership​
Rural Bank of Silay City has partnered with Nook, the Philippines' first online mortgage broker, to make home and personal loan products accessible to more Filipinos by simplifying the tedious financing application process.
The partnership with Rural Bank of Silay City broadens Nook's pool of reputable banking partners to give borrowers more loan options across its online platform.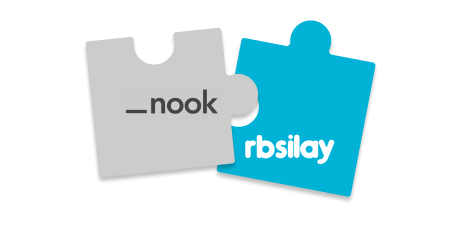 Nook's efforts to make the loan process easy and convenient are aligned with Rural Bank of Silay City's thrust to provide a fast, simple, and efficient loan application experience to its customers. Through Nook, the bank has likewise widened its reach in line with its commitment to making financial products available to the underbanked and unserved communities.
Homeownership remains expensive and beyond the reach of most Filipinos. As they make the biggest investment of their lives, Rural Bank of Silay City wants to ease their burden by offering them an affordable financing product. Through the GoodLoan Housing Loan powered by Rural Bank of Silay City, applicants can buy a house and lot for an interest rate as low as 1.25% based on their credit score, payable up to 96 months. 
With the expansion of Nook's product offerings beyond the mortgage, applicants via the platform can also avail of the full suite of GoodLoan products whether it is to pay bills and tuition fees, raise capital to start a new business or buy a motorcycle. GoodLoan products can also help Nook customers fund home repairs, cover travel and wedding costs, and finance other unexpected expenses.
In offering housing and personal loans, Nook is relying on its proprietary technology to help borrowers find the ideal lender and product that fits their needs. The online platform enables them to compare different loan terms that each bank can offer with a preview of the monthly payment, interest rate, fees, processing time, and other requirements. Applicants can get pre-qualified in minutes and Nook guides them throughout the process, saving them the trouble of filling out several application forms and making several trips to different banks.